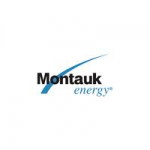 Website Montauk Renewables
Location: Pittsburgh, PA
The Health and Safety Specialist will be responsible for the implementation and assisted development of health and safety programs, policies, procedures, and auditing functions at Montauk Energy operating locations and development projects. The position will be responsible for recognizing and assisting in the mitigating of hazards associated with plant, wellfield, construction, and office activities. The successful candidate ensures compliance with employee Occupational health and safety laws at the local, state and federal levels including OSHA, CalOSHA, and DOT.
Primary Responsibilities:
· Provide safety oversight to field personnel to ensure compliance with state and federal requirements and applicable regulations;
· Assist in and guide development of safety-oriented work protocols and procedures to eliminate job hazards and improve working conditions;
· Schedule and conduct periodic on-site safety compliance program audits, studies and evaluations
· Assist in tracking and closing audit findings with operations and engineering groups;
· Participate in the Safety Committee and act as chairman when H&S manager is unable to attend.
· Conduct safety training and job skill education programs;
· Assist in the investigation and tracking of accidents and other reportable incidents including, root cause analysis and corrective action assignments.
· Assist in contractor reviews in conjunction with operations and engineering groups;
· Assist with the oversight of the Company's fleet of vehicles and mobile equipment.
Skills and Qualifications:
· Bachelor of Science degree in Safety Management, Occupational Health and Safety or an equivalent;
· GSP or ASP desired;
· Working knowledge of 29 CFR 1910, CFR 1926, NFPA, ANSI and other applicable federal or state regulations and guidelines;
· Educational familiarity with implementing safety programs;
· Familiarity with emergency response services (e.g. first aid, CPR, confined space rescue, spill & fire);
· Proficient computer skills including Microsoft Outlook, Word, & Excel;
· Strong verbal, written, computer communication and organization skills;
· Ability to interact positively and effectively in a team environment;
· Ability to work with all levels in the organization that include plant personnel, corporate personnel, suppliers and contractors;
· Travel will be required for this position up to 50%; and
· Valid Drivers' License issued by state of residence and in good standing.
Physical Demands:
· Required to be exposed to physical environment which involves dirt, odors, noise, weather extremes or similar elements.
· Ability to walk over uneven terrain.
· Ability to stand and walk for extended periods.
· Ability to climb, crouch, and crawl for limited periods.
· Ability to use and wear applicable PPE including respiratory protection