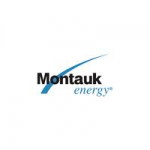 Website Montauk Renewables
Job Title: North East Regional Manager
Reports To: Vice President – Operations
Location: Pittsburgh Area, Pennsylvania
Summary:
Montauk Energy Holdings, LLC ("Montauk"), headquartered in Pittsburgh, PA, is a leader in the development and operation of landfill gas-to-energy facilities, a growing source of renewable energy. The North East Regional Manager is a key part of the operation's team at Montauk and is responsible for the overall management of the Company's landfill gas projects located in the north eastern United States. The North East Regional Manager will be responsible for:
· Direct and manage projects to maximize production volumes and project cash flow
· Full P&L responsibility, including developing and administering site level budgets
· Implement and support all corporate policies and procedures
· Supervise and lead all facility staff (Managers, plant operators, mechanics, administrative staff, etc.)
· Implement and maintain environmental compliance and safety programs in accordance with federal, state and local laws and safety/environmental regulations
· Coordinate with all local, state and federal inspectors and/or regulators and be the named contact in the event of a major upset or emission or if there is an emergency
· Act as the primary company liaison to the off-take customers and the landfill owner for all project matters
· Implement process control improvements and maintenance of a comprehensive CMMS system to reduce downtime, improve output and maximize cash flow
· Develop and implement operational metrics for production and quality control
· Arrange for and manage third-party contractor support
Minimum Requirements:
The successful candidate is expected to have a bachelor's degree in Engineering or Operations Management or a minimum of 8 years of experience in the landfill gas or energy industry or comparable experience and education. Candidate must have demonstrated experience managing and supervising others in an operations environment. 8-10 years of experience in operations management preferred.
Skills Desired:
· Excellent communication skills (verbal and written)
· Demonstrated mechanical and electrical knowledge and repair abilities
· Working knowledge of budgets and financial statements
· Computer competency to include Excel spreadsheets, data trending/analysis, powerpoint presentations
· Familiarity with PLC systems
· Experience with landfill gas-to-high Btu projects and landfill gas to electric projects
· Travel – 50% travel to sites (including overnight travel)
· Valid driver's license and good driving record
Physical Demands:
· Occasional lifting or moving heavy materials
· Ability to walk over uneven terrain