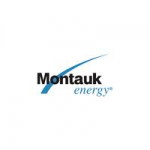 Website Montauk Renewables
Montauk Renewables, LLC ("Montauk), headquartered in Pittsburgh, PA, is a leader in the development and operation of biomass gas to energy facilities, a growing source of renewable energy. The Regional Wellfield Operations Manager will be responsible for;
• Direct and manage projects to maximize production volumes and project cash flow
• Full P&L responsibility, including developing and administering site level wellfield budgets
• Implement and support all corporate policies and procedures
• Supervise and lead all wellfield staff (managers, wellfield engineers, support stuff, etc.) in the specific geographic region
• Implement and maintain environmental compliance and safety programs in accordance with federal, state, and local laws and safety/environmental regulations
• Coordinate with all local, state, and federal inspectors and/or regulators and be the named contact in the event of a major upset or emission or if there is an emergency
• Act as the primary company liaison to the landfill owners for all wellfield project matters
• Develop and implement operational metrics for production and quality control
• Arrange for and manage third-party contractor support
• Responsible for all wellfield O&M commitments with host sites
Minimum Requirements:
The successful candidate is expected to have a bachelor's degree in Engineering or Operations Management or a minimum of 10 years of experience in the landfill gas or energy industry or comparable experience and education. Candidate must have demonstrated experience managing and supervising others in a wellfield environment. 8 – 10 years of experience in wellfield operations management preferred.
Skills Desired:
• Excellent communication skills (verbal and written)
• Demonstrated wellfield tuning and operational knowledge and troubleshooting abilities
• Working knowledge of budgets and financial statements
• Computer competency to include Excel spreadsheets, data trending/analysis, PowerPoint presentations
• Familiarity with PLC systems
• Experience with landfill gas-to-high Btu projects and landfill gas to electric projects
• Travel – 50% travel to sites (including overnight travel)
• Valid driver's license and good driving record
Physical Demands:
• Required to exert physical effort in handling objects less than 50 pounds on occasion.
• Required to be exposed to physical environment which involves dirt, odors, noise, weather extremes or similar elements.
• Ability to use a variety of tools.
• Ability to walk over uneven terrain.